Samson SAPS04 4 3/4" Dual Layer Nylon Mesh Microphone Pop Filter
PS04 Microphone Pop Filter
Detailed product description
Microphone pop filter reduces vocal popping ("P-Pops") and sibilance. Designed for studio and podcasting applications where close micing requires filtering to guard against volume peaks and preserve intelligibility.
Microphone pop filter Dual layer 4.75" nylon mesh screen Flexible 8" gooseneck for easily adjusting filter position Includes universal mic stand adapter
---
Compare buying options
Last updated: 2022-12-06 18:25:57
---
Search

Amazon
---
$

15.95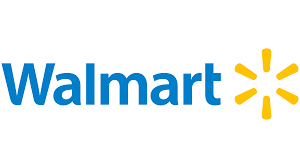 Walmart
---
About this item features
▪ Dual layer 4.75-inch nylon mesh screen reduces "P-Pops"
▪ Flexible 8-inch gooseneck for easily adjusting filter position
▪ Universal mic stand adapter
▪ Designed for use with most microphones in a studio setting ^4-3/4" dual-layer, nylon-mesh screen Reduces p-pops to help ensure clear vocal transmission. Steel material offers durability. ^Flexible 8" gooseneck allows you to easily adjust the filter's position
---
Compare buying options
---
#
Title
Reviews
User Ratings
Price
1

Search on Amazon

Price:

Search

on

Search

on

2

Samson SAPS04 4 3/4" Dual Layer Nylon Mesh Microphone Pop Filter

Price:

$

15.95

on

$

15.95

on
Items from Photo/commodities
---